Organic Vanilla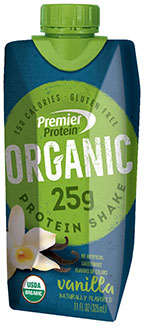 Nutritional Info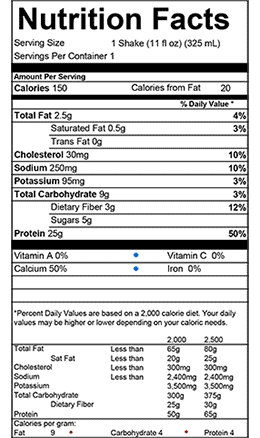 Ingredients
Water, Organic Protein Blend (Organic Milk Protein Concentrate), Organic Tapioca Syrup, Organic Agave Inulin Powder, Organic Sunflower Oil, Sodium Citrate, Sunflower Lecithin Powder (an emulsifier), Sea Salt, Gellan Gum, Organic Rebaudioside A (Stevia Leaf Extract), Disodium Phosphate, Carrageenan, Natural Flavors, Organic Natural Flavors, Trisodium Phosphate.
CONTAINS MILK.
USDA Organic
Available in Chocolate and Vanilla
25g Organic Protein
No Artificial Sweeteners, Colors or Flavors
This product is not available for sale online. Please contact us at 888-836-8977 for information on where to purchase.