Complete Shake Variety 36-Pack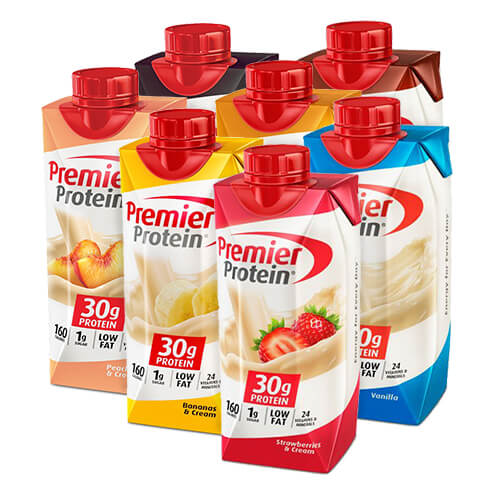 Nutrition Facts
Nutrition Facts
Please see individual products for nutrition information.
Are you sure you want to exit Auto Delivery?
Your Auto Delivery, , will not be saved.
Congratulations, you have started:
This item has been added to your cart as part of your new Auto Delivery.
You successfully added this item to your confirmed Auto Delivery order!
How
fast
will I receive my order?
Enjoy all seven of our Premier Protein 11 fl. oz. shakes with this convenient Variety 36-Pack. Includes 1 four pack each of Peaches 'n Cream, Strawberries & Cream, Banana's & Cream, Cookies 'n Cream and Vanilla and 2 four packs each of Caramel and Chocolate shakes.
Enjoy a variety and save! See individual product pages for nutritional information.