Seasonal 11.5 oz. Variety 36-Pack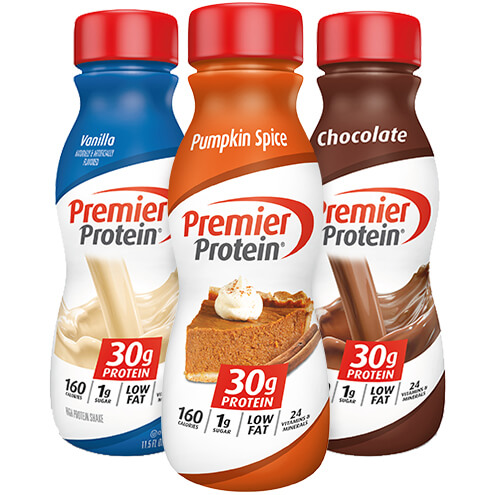 Nutrition Facts
Nutrition Facts
Please see individual products for nutrition information.
Pre-orders available for individual consumers/households only. Not open to re-sellers.
NOW AVAILABLE FOR PRE-ORDER!*
How fast will I receive my order?
*NOTE: All orders containing Seasonal 11.5 oz Variety 36-Pack will be held until it becomes available in Mid-September. If you need to receive items other than the Seasonal 11.5 oz Variety 36-Pack before Mid-September, please place a SEPARATE order.
Enjoy our newest flavor, Pumpkin Spice, along with our two best sellers in this convenient money saving 11.5 oz Shake 36-count Variety Pack. Comes with one 12-Pack each of Pumpkin Spice, Chocolate and Vanilla Shakes.