Shake & Clear Drink Variety 14-Pack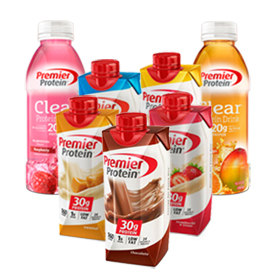 How fast will I receive my order?
Enjoy all of your favorite protein-packed beverages in one place! Contains two of each of our delcious shake flavors: Chocolate, Vanilla, Strawberries & Cream, Bananas & Cream, and Caramel, plus two of each our Protein Drink flavors: Orange Mango and Raspberry.