Fiber Variety Pack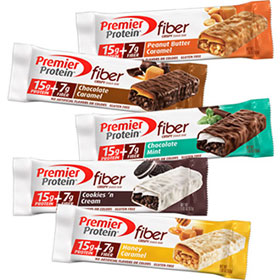 How fast will I receive my order?
Choose your fiber.
Enjoy all five of our fiber bars with this convenient Variety 12-Pack. Includes the following flavors: 3 Peanut Butter Caramel, 3 Honey Caramel, 2 Chocolate Caramel, 2 Chocolate Mint, and 2 Cookies 'N Cream.
Enjoy a variety and save! See individual product pages for nutritional information.