Complete Bar Variety Pack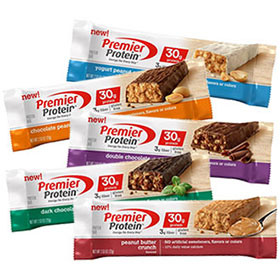 How fast will I receive my order?
Options never looked so good.
Enjoy all of our 30g protein bars with this convenient Variety 12-Pack. Includes 3 Chocolate Peanut Butter and 3 Dark Chocolate Mint bars and 2 bars each of Double Chocolate Crunch, Peanut Butter Crunch and Yogurt Peanut Crunch.
Enjoy a variety and save! See individual product pages for nutritional information.